Well hi there, I'm Hubert
Hotel near grand place Brussels, discover the heart of Brussels
Hotel Hubert is a new designer hotel in the centre of Brussels, a few minutes from Grand Place and Brussels Central Station.
Hubert likes to shake things up and focus on what really matters for his guests. Like fast and easy-going online check-in and check-out options with no more queues, pleasant hosts to genuinely assist all guests, or different choices for breakfast. His purpose is to make people feel comfortable - at home even.
That's why Nespresso coffee & cookies are complimentary in the lobby community area, Wi-Fi is strong and complimentary, the hosts love to share their insider tips on the best hotspots in town and the greatly equiped fitness area is accessible 24/7.
Hubert has 100 rooms, all with air conditioning, free Wi-Fi, high-definition TV flatscreens, safety deposit box and a refrigerator for guest convenience. Each room has a private modern bathroom equipped with a hairdryer, specially designed toiletries and full-length mirror.
The hotel shares its ground floor with The Foodmaker, where guests can enjoy healthy breakfast and lunch menus. Buffet breakfast is another option for 15 Euro. A wonderful vintage Food Truck opens in the evening for a memorable experience and tasty gourmet options.
The lobby bar is open from 7 am to 11 pm and Grab&Go mini-shop is available in the lobby 24/7. A Virtual Concierge is also at guests' disposal if they wish to explore on their own what Brussels has to offer.
And last but not least, the hotel is located in front of the St. Hubert Royal Galleries and only a few minutes' walk from metro, large public parkings, main shopping street of Brussels Rue Neuve and many tourist attractions, restaurants and bars.
Nice to meet you !
Hotel Hubert is conveniently located for travellers looking for fun things to do in Brussels. It's just a 6-minute walk to the iconic Grand Place.
Brussels Central Station is a 5-minute stroll from Hotel Hubert, while Mont des Arts is located only 7 minutes away by foot. The nearest airport is Brussels Airport, about 15 km from Hotel Hubert.
Self Check-In/Out
Get your room by yourself.
Easy and effortless is key at my place, so for checking in, you can simply get your room key youself. You can ask my hosts to help you if you don't understand how it works but don't worry - it is actually pretty simple to use.
Don't think that we are too lazy to take care of you. We just don't want you to waste too much time!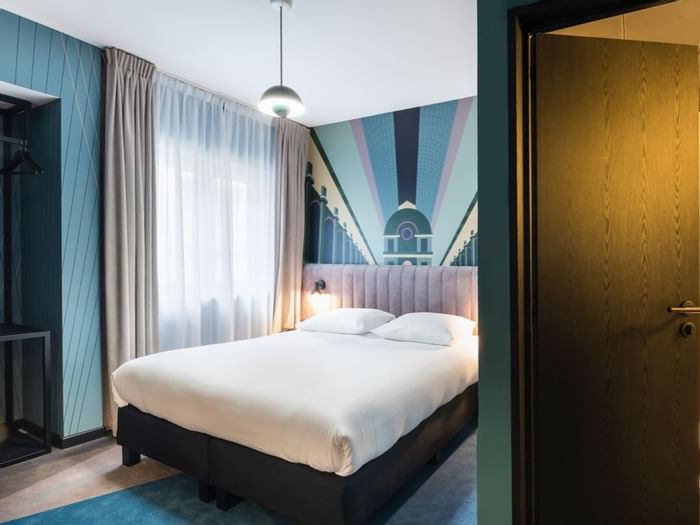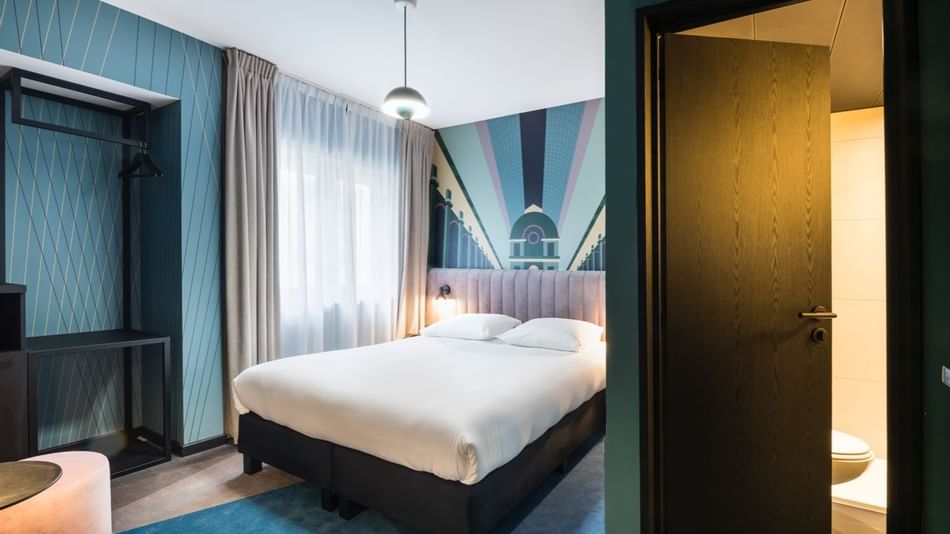 King Room
The King Room is about 18 m2 (or 194 ft2, if you're not into that whole metric system thing). It features a ridiculously comfortable king size bed.
Read more
One-of-a-kind

If we didn't find you, it would have been some boring corporate hotel, I bet. But we were really searching for a one-of-a-kind experience and Hotel Hubert delivered on that!
Perfection!!!

Hubert Hotel is convenient to all amenities with everything and more available. The staff are amazingly helpful. The lounge-reception area is unbelievable (outstanding!) and fantastic service at all hours; staff who go out of their way to accommodate your needs! Really a great place! 100% - feels better than a second home.
Everything was perfect

Friendly staff. Great location - 5 mins walking distance to grand place and Brussels central station. Nice and clean rooms, quirky (and fun) interiors, strong wifi, free coffee in the lounge area (and in rooms of course). Highly recommend it.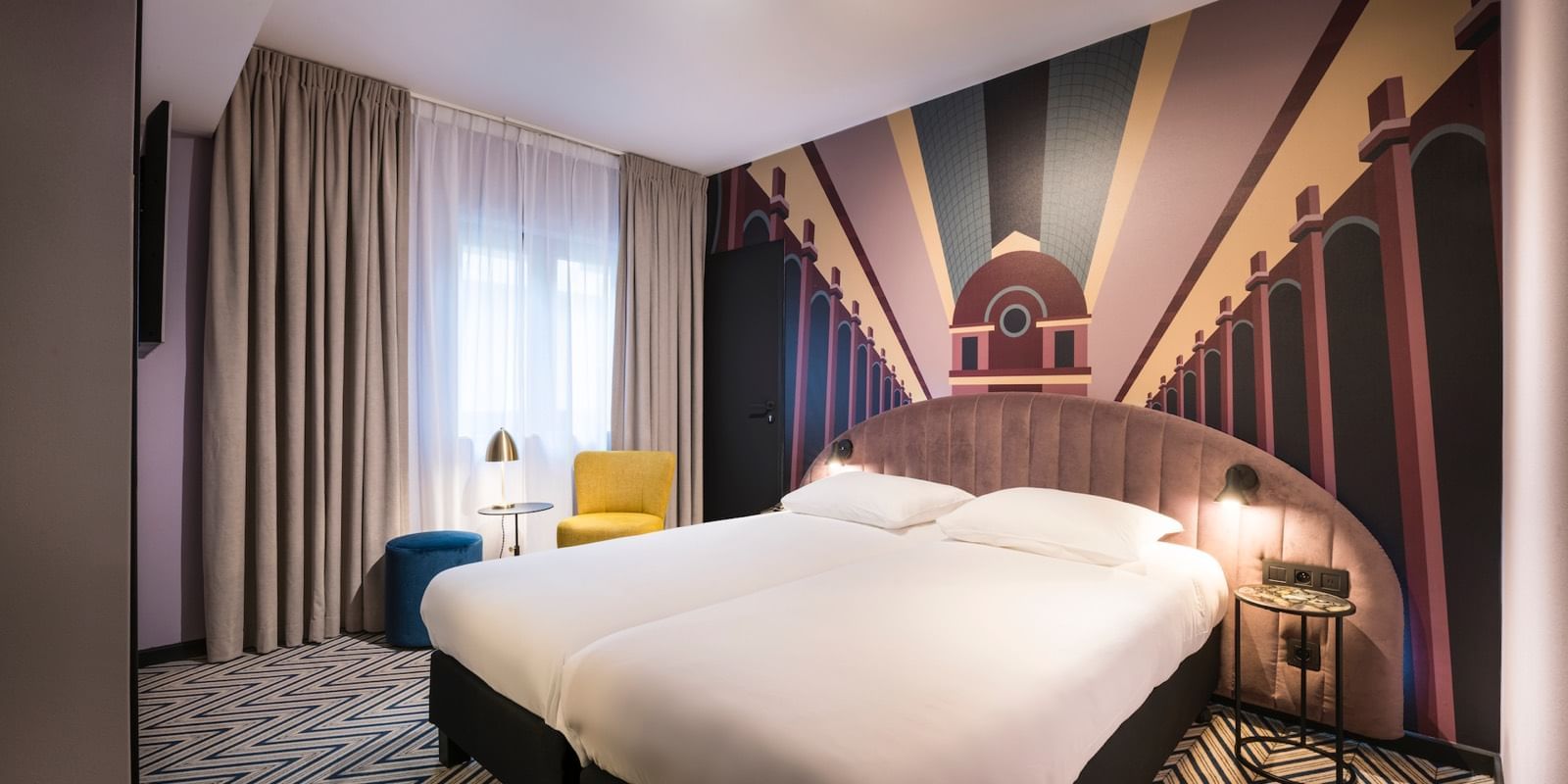 Check me out: I'm ready for my close up.