[CO]WORKING SPACE BRUSSELS BY HUBERT
Like working from home, without the distractions.
My comfy lobby at Hotel Hubert have been an unofficial workspace in Brussels since the opening.
I figured it was time to step it up a level, so welcome at my [CO]working space!
Whether you're working solo or you want to come with your team, I've got options to suit.
It's your new workspace with, of course good Wi-Fi and comfy desks but also with nice perks and none of the distractions of home.
I've got Meeting Pods for getting the hard work done without any distractions and a cosy co-working space.
Plus, cosy corners, a fully stacked fitness room, a cute vintage food truck serving decadent hot dogs and my neighbour Foodmaker is there to offer everything from vitamin-packed healthy salads, sandwiches and smoothies to indulgent pastries.
Pssst: It's free for Hubert's guests!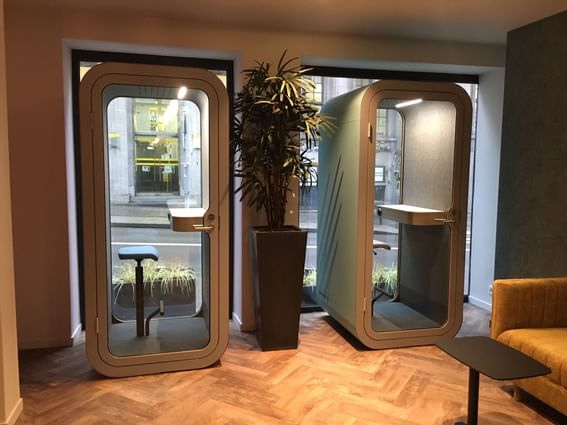 Meeting Pod for 1
The Meeting Pod for 1 delivers leading sound insulation standards and echo-free acoustics, providing a comfortable working environment for one. Ideal for important calls or video conferences.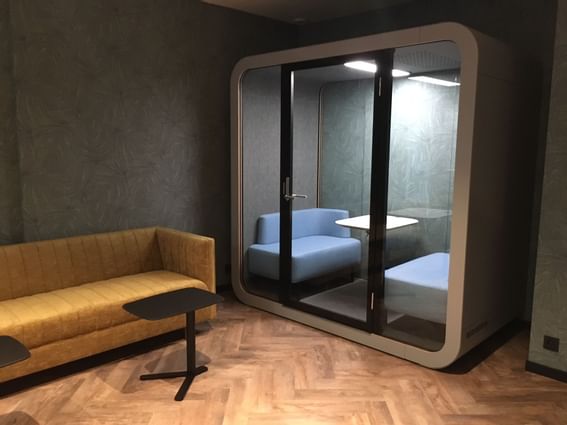 Meeting Pod for 2
It's a multifunctional, soundproof space for 1-4 people to have meetings, brainstorming sessions and important one-on-one conversations in private without disturbing the office – or the office disturbing you.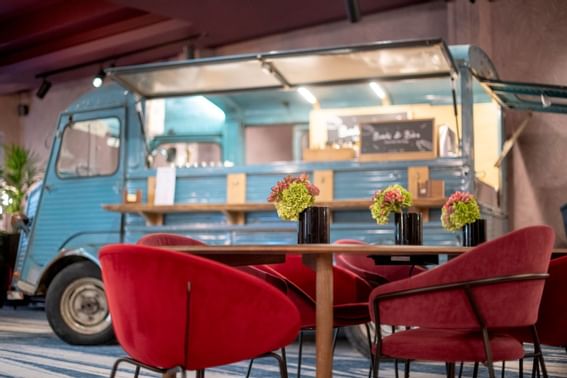 Co-Working Lounge
My ground floor is a meeting place, a chill-out space, an all-day bar and simply a lovely spot to work. A coworking space that feels like home minus the distractions. Comfy desk tables, lounge area and of course good Wi-Fi. All you need to be productive right in the heart of Brussels.
WHAT ELSE?
There are many different services free of charge proposed in-house.
You'll find right next to my vintage Food Truck a pool table available every time. Don't put the fault on the chalk if you start losing though!
There's a coffee machine too! Don't you want to grab a cup and enjoy it while working or when taking a break? Then, just serve yourself and no need to ask my hosts.
You're like at home over here!
Need more info? Come on in, my super team would love to show you around.